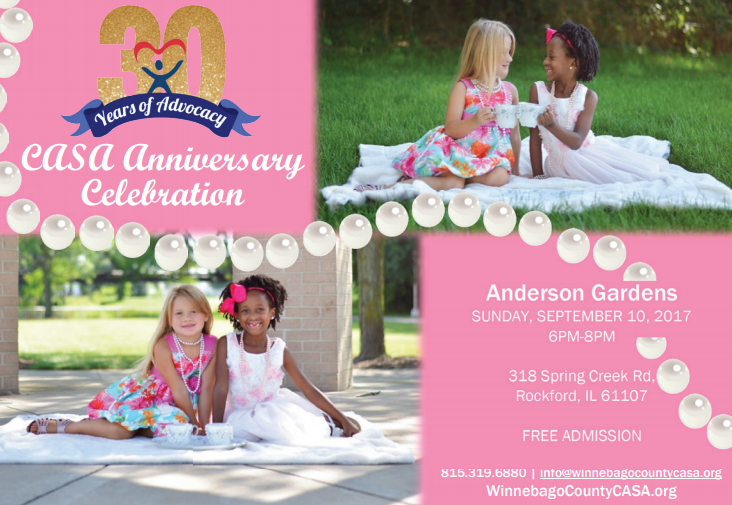 CASA is turning 30 and we want you to celebrate our pearl anniversary with us.  Through the years, you have been a major stakeholder in supporting our children, and we want to celebrate you.
Join as CASA celebrates 30 years of advocating for children in Winnebago County. This event is free and open to the public. Bring your friends.  Enjoy the gardens and entertainment by Denny Diamond in the Pavilion.  
We cannot wait to see you there!
Sunday, September 10th from 6:00-8:00 PM at Anderson Gardens, 318 Spring Creek Road, Rockford, IL 61107
Free Admission and Donations Welcome