Our volunteers come from all walks of life.
Our volunteers are everyday heroes who choose to provide the consistency and stability that abused or neglected children need as they navigate the court system.  They come from all backgrounds, all walks of life, to learn how to advocate for these children's specific needs.  Here is an indepth look at one of our incredible advocates: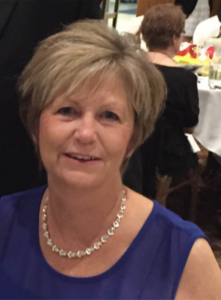 Joan Young
A little bit about Joan:
My husband and I just celebrated our 40th wedding anniversary. We have two daughters and one beautiful grandson. We live in Roscoe, but also have a condo in sunny Florida. We try to get down there as much as possible, especially when it is cold here!
Are you involved in any other organizations?:
This is the only organization I am involved with full time, but over the years my husband and I have donated many hours for Special Olympics and the Village of Progress in Oregon, IL
What is your favorite part of being a CASA?:
I think the only answer is the children. The happy ending is something that keeps me involved with CASA.
Any advice to other CASAs or people thinking of joining our mission:
Only the best advice I ever received: never say never. It will always come back to haunt you.
---
We train new advocates four times a year.   For more information, call the Winnebago County CASA office at 815.319.6880.